Join The Skills Fund Team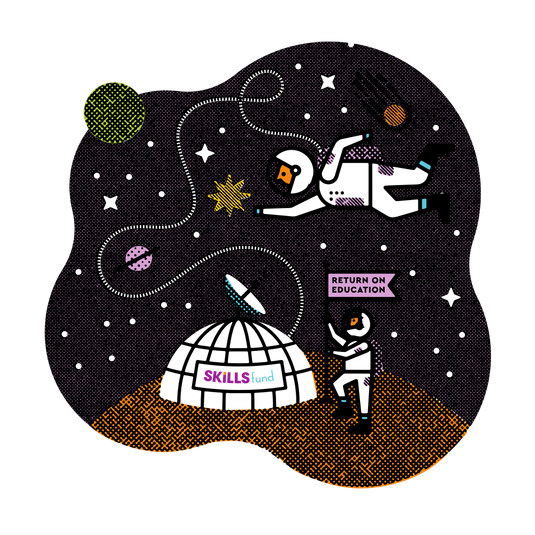 Named one of the top 50 startups to watch by Built In Austin, Skills Fund is a rapidly growing start-up merging education tech and financial tech to revolutionize higher ed.
More importantly, we can't wait to come into work every day. Why? Because we emphatically believe in our mission to transform the lives of students by leveling the playing field for access to high-quality, skills training and education. We have a real opportunity to create real change.
We're always looking for exceptional talent to join our growing team. If you're interested in joining us, we encourage you to read The Skills Code and our Talent Enhancement Philosophy to see if you'd be a great fit for our culture.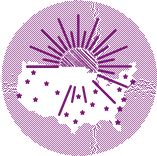 Based in Beautiful Austin, Texas, & Washington, DC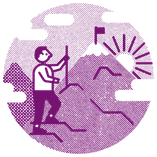 One of the top 50 startups to watch by Built In Austin
High-Performing, Mission Driven Team (We have fun!)
Vice President of Marketing
We are looking for a marketing executive with experience in both B2C and B2B2C marketing who has a track record of exceeding performance expectations to lead our marketing team.
What is the opportunity?
· The Vice President of Marketing will be responsible for borrower acquisition by increasing penetration at our existing school partners and growing product adoption by students/borrowers. The core of our marketing strategy is B2B2C, thus the ability to design and execute borrower acquisition campaigns that will be effective with / implemented by our school partners is essential.
· This role is both strategic and operational. The Vice President of Marketing will need to quickly develop an understanding of our company, our products, and the education finance industry, then use that understanding to develop, implement, measure, and improve data-driven B2B, B2C, and B2B2C marketing strategies across all our channels.
· This high impact position will be a member of the management team with significant leadership responsibilities.
· Responsibilities will include:
(i) Identifying, executing, and improving borrower acquisition.
(ii) Supporting our business development team with marketing campaigns to expand our school partnership base.
(iii) Supporting and informing strategic product development by developing a deep understanding of customer demand, the competitive landscape, and internal and external stakeholder considerations.
(iv) Leading, optimizing, and growing our marketing team, which consists of demand generation, content marketing, website, relational marketing, and account management functions (including recruiting, training, and developing high performance team members).
(v) Working cross-functionally within Skills Fund to communicate marketing opportunities, stakeholder feedback, market intelligence, competitive insights, and growth & development needs, which will inform strategic, financial and operational planning.
(vi) Driving forward the company's public relations and brand development.
· The ideal candidate will have experience marketing in B2B2C context and will be analytical, data-driven, creative, collaborative, and passionate about our core purpose of providing pathways to prosperity.
· You love a challenge, have developed functional skills, and are ready to take the next stage in your career by joining a high growth company that will give you the opportunity for exponential personal and professional development.
What does it take to succeed?
· A Learner's Mindset: You should have a desire to learn, adapt and grow in a rapidly growing and changing start-up environment.
· Passion for our Mission: You should care deeply about helping drive access to quality, skills-based education.
· Skills:
(i) 7+ years in a marketing organization required, including at least 2 in a management role
(ii) Experience driving customer acquisition growth through innovative demand generation campaigns, relational campaigns, and B2B2C campaigns, including the ability to analyze data and respond by pulling upon different levers to optimize performance
(iii) Proven track record of improving KPI performance and budget management
(iv) Understanding of partner relationships and customer engagement in a B2B2C environment
(v) Functional knowledge of consumer finance a plus
(vi) Strong written and oral communication skills
(vii) Ability to identify opportunities and find a way to get things across the finish line
· Qualities: Energetic and Passionate. Ability to inspire the best in others. Highly analytical, strategic thinker with exceptional ability to prioritize and focus on the highest value opportunities. Not intimidated by getting thrown into the deep end (or anything else for that matter).
· Impact: You're hungry to be a part of something bigger than yourself. You don't work just to make money. You work to create significant impact and have extreme dedication to professional and personal growth. You're looking for an opportunity to build a great career and take on responsibility way above what you would receive in other organizations.
· Attitude: Relentless. Focused. Positive. Humble. Curious. Fun.
How do I apply?
In your cover email, please include an explanation as to why you want to join the team at Skills Fund based on the company's purpose, the Skills Code, or the Skills Fund Talent Enhancement Philosophy found at https://skills.fund/careers. Email this plus your resume to kristina@skills.fund.
Include in your brief explanation the answer to the below questions:
Are you authorized to work lawfully in the United States for Skills Fund? Yes/No
Will you now or in the future require Skills Fund to commence ("sponsor") an immigration case in order to employ you (for example, H-1B or other employment-based immigration case)? This is sometimes called "sponsorship" for an employment-based visa status. Yes/No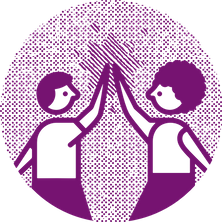 Interested in joining Skills Fund?
We're always on the hunt for great talent! Email careers@skills.fund to tell us about your skills today.